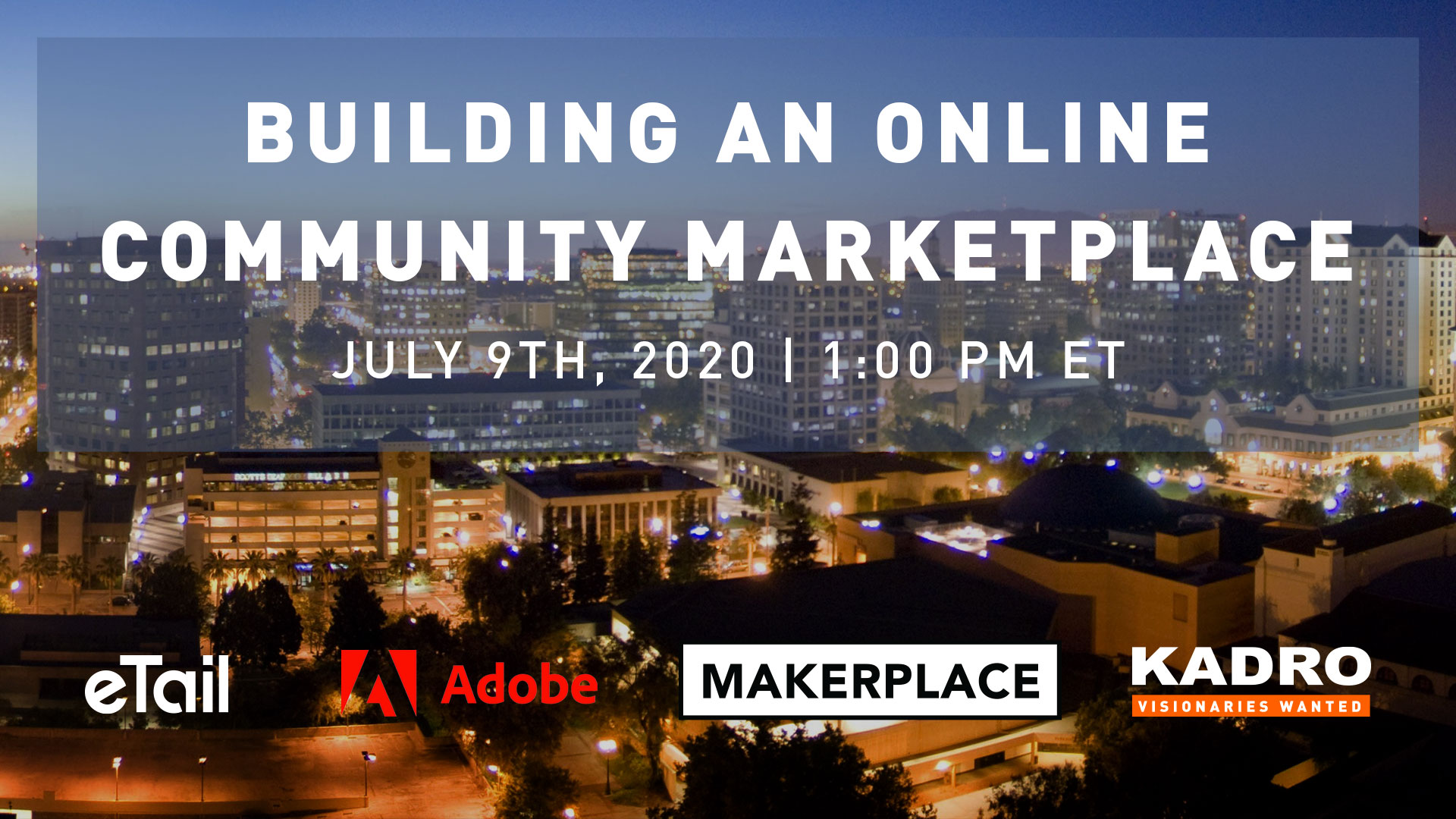 Building an Online Community Marketplace
Learn how to quickly launch an online marketplace of your own.
The pandemic is transforming business as we know it causing a shift as thousands of businesses move to become predominantly online. At the regional and local levels, communities across the country are looking for an online solution to support buying local as a means of stimulating the local economy. During this webinar, we explore what a managed marketplace looks like and what you need to start your own multi-seller marketplace.
Learn how MakerPlace Inc, in partnership with Kadro and Magento, has set out to bring local businesses into the digital era. MakerPlace Inc, has built a full-featured marketplace platform enabling sellers to connect with buyers, while establishing an easy-to-use online experience.

Join Ariel Mordetsky, VP of Revenue at Kadro and Karen Rzepecki, CEO of Makerplace as they discuss this hot topic.

Watching the webinar will provide you with these key takeaways:
The need for marketplace solutions for local businesses
How to build a customized marketplace quickly and sustainably
Why MakerPlace Inc. chose Magento and Kadro as trusted partners
With the simple steps discussed in the webinar, you'll gain knowledge about the essential building blocks needed such as multi-seller capabilities, built-in marketing tools, and a host of marketplace extensions.
And the Q&A session at the end may answer questions you already have about this interesting online business topic.
Ready to discover how to build an online community marketplace?